So you'd like to buy a Pee-Zee...

Either click the appropriate selection below to pay with Paypal OR simply send us an email, including a mailing address, any customizations/colour requests, and payment preference. We will send your order promptly (with invoice included if unpaid). So, choose your destination country below and feel free to make any colour requests or provide any other additional information in the box provided.



If you'd like to buy the stealthier SNEE-KEE please visit our Snee-Kee section.


Payments can be made through:

PayPal (5% fee - see below)

Check or Money Order (invoice will have payment info)

Online banking (only within Canada)

Prices: $12.75 CAN/USD (plus shipping). (Personalized: add $1-2.... Name, phrase, designs-all hand drawn in silver/gold/black)

The PEE-ZEE is very lightweight so shipping is affordable! Up to 6 PEE-ZEES can be shipped for the same shipping fee (CAN-$1.25, US-$2.25, Int'l-$3.50+).

IMPORTANT! All purchases should be preceded/followed by an email if color is important. If you would like to make a purchase using PayPal, not covered by the below buttons, please be specific about this in your order and we will send you a "Money Request" for the right amount. Thanks!
PayPal Purchase

Note for orders OUTSIDE NORTH AMERICA: Up to 6 items can be shipped for the same low shipping cost - email us and we will send you a money request for the right amount.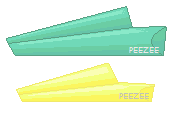 ATTENTION WOMEN'S / OUTDOORS SHOPS / VENDORS !!!

Pee-Zees and Snee-Kees can be purchased as a wholesale (15+) item for $6.75 CND/USD each, plus shipping.


An invoice will be included with purchase.

A shipping address will be needed.

With purchase your shop's website will be linked to the Pee-Zee site, always good for biz.

Thank you for your patronage!